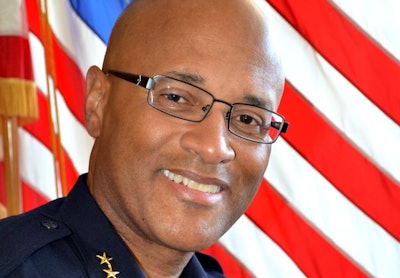 Oakland Police Chief Howard Jordan has stepped down from the department for medical reasons, he wrote in a letter to the force Thursday.
Jordan, a 24-year agency veteran, had led the force for 19 months. He took over when former Chief Anthony Batts left to take the top cop job in Baltimore.
Chief Jordan leaves at a time when the Oakland Police Department has faced severe budget cuts as it attempts to fully implement reforms outlined in a federal consent decree. In March, a judge appointed a compliance director with broad powers, including the ability to fire the chief.
The chief said he was not forced out and will go on medical leave. He will begin taking steps toward a medical retirement, according to a statment on the Oakland PD's website.
"Through my 24 years of wearing an OPD badge and uniform, I have emulated the department's core values: honesty, respect, and integrity—values I observed in the men and women who worked with me and for me," Jordan said. "I know that the members and civilian staff of the department will carry on these values to generations to come."
Assistant Chief Anthony Toribio, a 23-year agency veteran, has taken over as interim chief. Mayor Jean Quan said the city would conduct a nationwide search for Jordan's replacement, reports the San Francisco Chronicle.