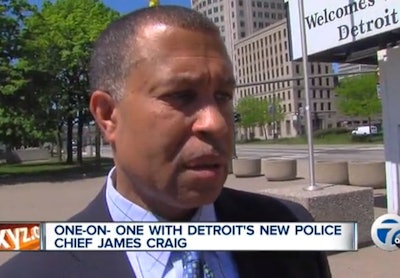 Detroit Police Chief James Craig has announced changes to his executive team that will save the agency roughly $1 million a year in salaries, he said during a press conference.
Chief Craig reduced the number of deputy chiefs from six to three and the number of commanders from 17 to nine. The tank of captain replaces the rank of inspector, reports the Detroit Free-Press.
Chief Craig also announced the appointments of commanding officers over precincts and other specialized areas such as homicide, the central business district, investigative operations, training, organized crime, and major crime.
Since taking over as chief in the summer, Craig has eliminated mandatory 12-hour shifts, boosted hiring, and begun addressing malfunctioning equipment.
Related: