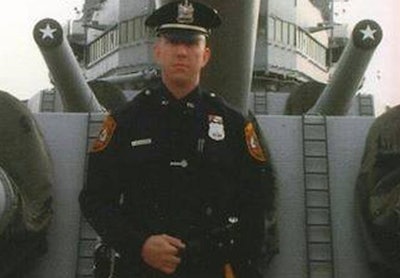 The Bridgeton (N.J.) Police Department is mourning one of its own—a highly decorated sergeant who died in an off-duty crash early Saturday in Pittsgrove Township.
Sgt. Christopher Blackburn died at about 12:45 a.m. Saturday when he lost control of his 2006 Ford Explorer on county Route 540. His vehicle left the roadway and struck a utility pole.
Blackburn was "an aggressive crime fighter" and a "dedicated father," Bridgeton Police Chief Mark Ott told the South Jersey Times.