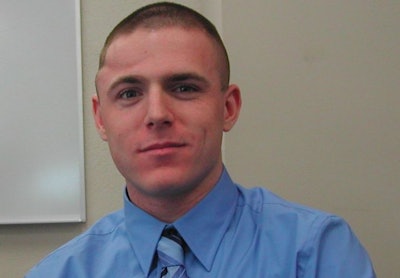 A Maine State Police trooper was justified in using deadly force when a man pointed a hunting rifle at him in June, the state's attorney general announced Tuesday.
Trooper Jason Wing shot James Reynolds, 18, during a June 8 encounter in West Paris after responding to a report of a suspicious person at 6:11 p.m. Dispatchers relayed to Trooper Wing that Reynolds' mother had reported him missing and had suffered from mental health disorders, was a danger to himself, and had attempted suicide in the past.
The trooper then encountered Reynolds near a seasonal residence about 80 feet from the trooper with objects in both hands. The trooper ordered Reynolds to "drop what's in your hands." Reynolds responded with, "F**k you!" and displayed a .35-caliber lever-action hunting rifle that he pointed at the trooper.
The trooper drew his .45-caliber service pistol and took cover behind his patrol car. He again gave Reynolds several commands to drop the rifle. Reynolds again yelled, "F**k you," and leveled the rifle at the trooper. Wing fired three rounds at Reynolds that struck him in the head, arm, and leg.
Trooper Wing provided medical treatment to Reynolds at the scene. He was taken by helicopter to a Lewiston hospital, where he succumbed to his wounds.
Trooper Wing graduated from the state police academy in 2008 with the 58th recruit class. He served four years active duty in the Marine Corps infantry including two combat tours in Iraq.