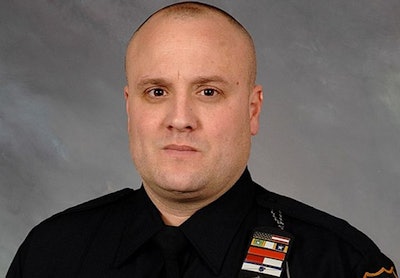 A veteran Ewing (N.J.) Police officer shot himself to death in the parking lot behind police headquarters while off duty, reports the Times of Trenton.
Officer Matthew Wallace, 39, committed suicide at about 2:30 a.m. on Tuesday. His body was discovered by a sergeant.
Ewing Mayor Bert Steinmann called Wallace's death "a tremendous loss" for the agency and community. The officer leaves behind a wife and children. He was considered an outstanding officer and likeable guy, colleagues said.