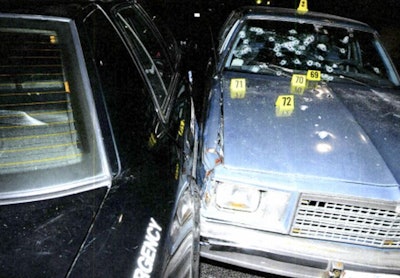 Cleveland Police Chief Michael McGrath said Friday that 75 officers will be disciplined for violating agency protocol while participating in a deadly chase that ended with the deaths of two unarmed subjects.
Of the 75 officers, 19 will be referred to the Department of Public Safety for disciplinary hearings and could face suspensions. The officers are charged with various violations including engaging in a chase without permission and providing false information on police reports.
The discipline stems from a November chase that resulted in the deaths of Timothy Russell and Malissa Williams in a hail of police gunfire. The 13 officers who played a role in the chase's climax aren't included in this group.