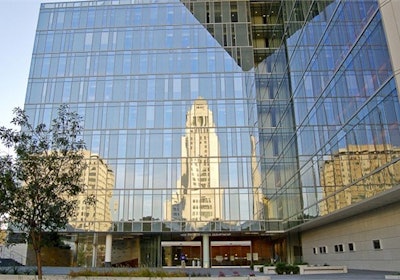 Less than a year after reaching its long-sought goal of 10,000 officers, the Los Angeles Police Department is now seeing a steady decline in its ranks as the city struggles to find enough qualified candidates, the Los Angeles Times reports.
Fewer people are applying to join the LAPD and, of those who do, a significantly higher number of them are being disqualified from consideration. Officials say budget cuts have slashed the advertising used to draw recruits while other departments are luring top talent with higher salaries than the LAPD offers.
Since the decline began several months ago, the LAPD is down more than 100 officers. The department needs to hire about 350 officers a year to make up for normal attrition, and officials say they could remain understaffed for years if the current trend holds.