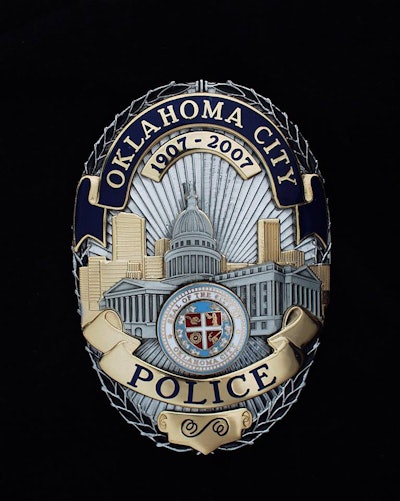 The federal government has reversed course and agreed to pay first-responder benefits for the widow and children of Kelley Chase, the Oklahoma City police recruit who died after a training accident, reports the Oklahoman.
With the support of Oklahoma City's Fraternal Order of Police Lodge 123, Elke Meeus had appealed an earlier denial of the benefit, on behalf of herself and the couple's two young children.
"She cried" when she received word Thursday that her appeal had been granted, said Jim Moore, the Fraternal Order of Police's attorney. "It was a huge relief for her to know she'd get some help in supporting her family."
Chase, 38, died Oct. 13, 2012, of head injuries suffered the previous day during a training exercise.
Chase hit his head during an exercise in which recruits are tested on their ability to defend themselves in a fight. An autopsy showed he died of head injuries.
Afterward, Chief Bill Citty said head gear would be worn by all recruits in future self-defense training.