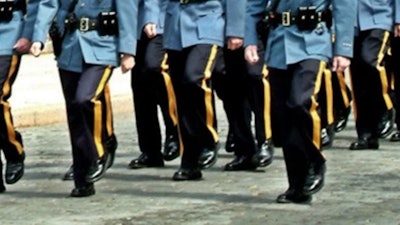 A veteran New Jersey state trooper alleges in a whistleblower lawsuit she was retaliated against by her superiors after raising objections that police academy background checks were compromised because of pressure to increase racial diversity among State Police ranks.
Acting Sgt. Jaclyn Jiras, who spent five months working as a background investigator at a time the division was being scrutinized for its lack of black cadets, claims she was reassigned and denied a promotion when she flagged applicants with troubled legal histories and criminal backgrounds.
Court records and administrative documents obtained by NJ Advance Media also show Jiras and another trooper, acting Sgt. Christopher Griffin, were disciplined for allegedly leaking information from confidential background investigations to a retired trooper who ran a Facebook group for State Police members.
Jiras claims in her suit that her superiors, under pressure from the state Attorney General's Office to boost recruit class diversity on short notice, approved candidates who had been automatically disqualified for having suspended licenses, criminal affiliations and active warrants, NJ.com reports.