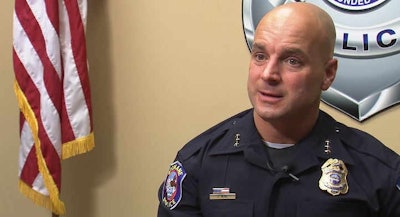 On Monday, the same day Craig Meidl was expected to be confirmed as Spokane's next police chief, the Washington city announced it would be extending the search process, reports KHQ.
Spokane Mayor David Condon worked with City Council to continue the police chief vetting process to put acting police chief Craig Meidl through the same process as the semifinalists considered by the selection committee.
Meidl will submit answers to the same written and video questions posed to the semifinalists during the evaluation process. The selection committee will be asked to consider Meidl's responses and bring four finalists for public vetting from the original list of semifinalists.
"Finding our next police chief is an important decision and we need to make sure our next chief will be the best possible fit for Spokane," Condon said in a release.