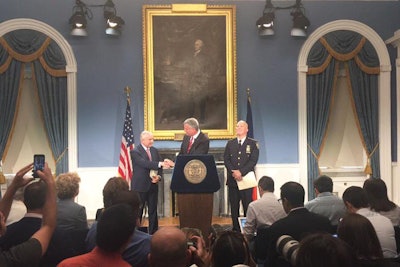 NYPD Commissioner Bill Bratton, chief of the nation's largest police department, is quitting his high-profile job, Mayor Bill de Blasio announced Tuesday.
Bratton was NYPD commissioner from 1994 to 1996 under Mayor Rudy Giuliani and was credited for helping to push the city's large decline in crime. De Blasio brought him back for a second time in 2014 to run the nation's largest police force. He is expected to take a job in the private sector, reports USA Today.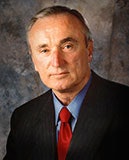 The Boston-born officer started his career in his hometown, where he rose to police commissioner before heading to New York. In 2002, he became chief of the Los Angeles Police Department, a job he held for seven years.
De Blasio announced at a press conference that Bratton, 68, will be replaced by Chief of Department James O'Neill. O'Neill will take over in September.
"I have the luxury of going when I want to go," Bratton told The New York Times in a July interview. "I'm not going to be here in the second term. That's the reality of it."