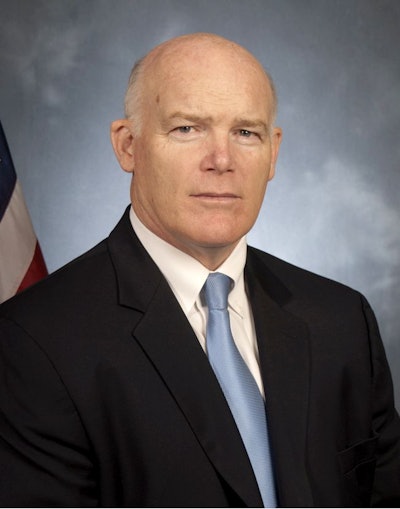 Secret Service Director Joseph Clancy announced his retirement Tuesday, two years after President Barack Obama appointed him to right the then-troubled agency, reports USA Today.
"I am announcing I will retire from the Secret Service effective March 4,'' Clancy said in a message to staffers. "President Trump and his administration have been very supportive of this agency and of me personally which makes this a very difficult decision. My love for this Agency has only complicated the decision further, but for personal reasons it is time. I look forward to spending time with my family.''
Clancy, a career agent who headed the organization's Presidential Protection Division, was called out of retirement more than two years ago after the service was rocked by a series of high-profile incidents of misconduct and security breaches, including a fence-jumper armed with a knife who made it into the presidential residence before being tackled by agents.
In selecting Clancy, Obama defied the recommendation of a bipartisan White House security panel, which recommended that a new director come from outside the agency.
During his brief tenure, Clancy moved to stabilize the service while presiding over the most demanding period in the organization's history. Beginning in 2015, with Pope Francis' visit to the United States, through the raucous election season and culminating with last month's inauguration, the service has been challenged by an unrelenting workload.
The agency is now in the midst of an effort to add more than 1,000 agents and uniformed officers to the ranks by next fall.