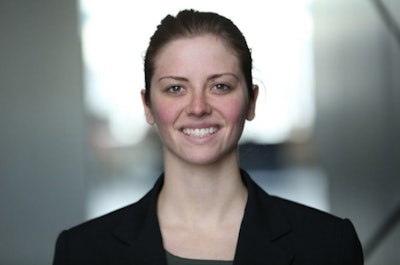 Brittney Roy lost her father on 9/11. Now, more than 15 years later, she's preparing to follow in his footsteps as an NYPD officer.
The 22-year-old Long Island woman was one of 474 recruits sworn in at the Police Academy in Queens on Thursday, the ceremonial start of the class' six-month training program.
"Since I was very young, growing up in the police department, you really see the true heroes. … It's just always been a dream to be one of them," said Roy, a Massapequa native. "Especially what my dad had done for the nation, the country, it was a true aspiration to be able to try to follow in his footsteps."
Sgt. Timothy A. Roy was killed when Brittney was just 7. He wasn't on duty that day, but he rushed into Manhattan upon learning of the attacks, the New York Post reports.