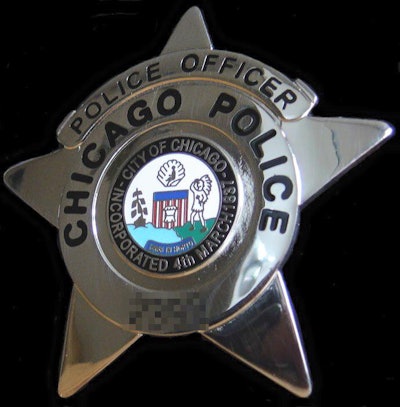 Officer Peter Palka was fired from the Chicago Police Department while undergoing training in 2007 after academy staff said he'd been unprepared, dishonest, and a poor marksman who repeatedly failed the shooting test, city records show.
However, after nearly a decade of persistence and legal action, he returned to the academy in 2016 after a favorable ruling by a Cook County judge, according to court and city records. He's now assigned to a Near North Side police district, reports the Chicago Tribune.
His long legal battle shows the difficulties sometimes faced by the Chicago Police Department in the relatively rare instances in which it fires a recruit from the academy.
Palka first joined the Chicago police academy in 2006 after working as an auxiliary officer in Rosemont. But early on, he ran into a problem after divulging information about a "sensitive class" session to other recruits who had yet to undergo the training, according to city records. Palka promised in a letter to superiors he wouldn't do it again, records show.
Then Palka twice failed to pass the firearms test. A memo says he admitted to not reading the firearms manual, but later said he had. He was fired and was disqualified from hiring when he reapplied in 2014.
Palka petitioned for review by the Cook County courts, arguing, among other things, that the city didn't prove he had disobeyed any direct orders to read the manual because none had ever been given. Judge Kathleen Kennedy agreed, finding he couldn't be ruled ineligible to join the department.
Palka was rehired in June 2016, records show. He passed the academy and is now a police officer.