Scout, a Jefferson County (NY) Sheriff's Office K-9, died Thursday afternoon during a training exercise.
The 6-year-old German shepherd; his handler, Deputy Adam Hallett; and eight other dog-and-handler teams were training for building searches in the city of Watertown, reports WWNY-TV.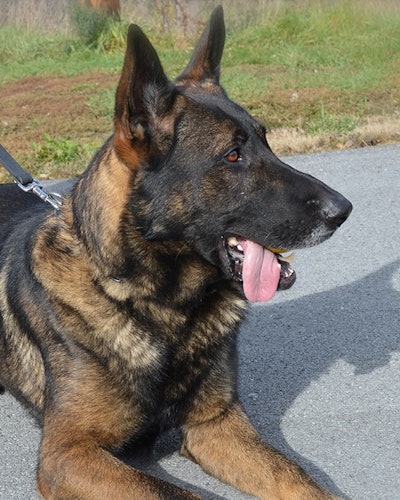 During this particular training, the handler throws a ball into an area as a way of signaling what area the dog is supposed to search. The dog retrieves the ball after searching the area.
Scout was given his ball as a reward during the training, but it became lodged in his mouth and impaired his breathing, reports odmp.org.
He died at the Watertown Animal Hospital, where he was taken after the Heimlich maneuver, CPR, and mouth-to-nose resuscitation failed, according to WWNY-TV.
In a statement, Sheriff Colleen O'Neill said Scout's death "was an accident void of human error."
K-9 Scout had been with the sheriff's office since 2014 and was trained for explosive detection, handler protection, and tracking at the state police K-9 school in Cooperstown, NY.