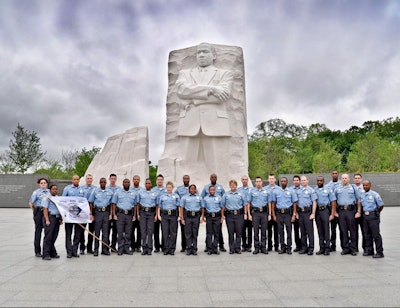 A one of its kind program in Washington aims to educate every member of D.C.'s police force on the African-American history of the city they patrol.
The department is partnering with the University of the District of Columbia Community College as well as the Smithsonian's National Museum of African American History and Culture to improve the city's community policing.
Each sworn and civilian member will participate in the 10-hour program led by the college's history professors, which begins with a tour and discussion at the museum and followed by guided neighborhood walks, WTOP reports.
"We take officers on to a U Street tour where we spend four or five hours in the Shaw community examining police brutality, examining history, examining the black Mecca of America, Washington, D.C. and the black Broadway along U Street; and the officers get a real good sense of D.C. history, D.C. policing and how we here are changing policing in America," professor Bernard Demczuk said.