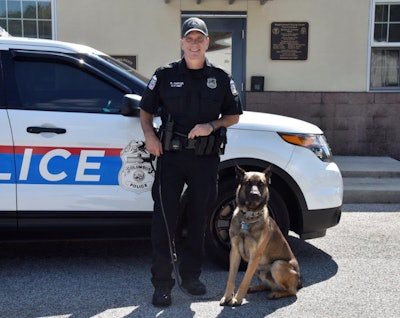 An Ohio officer shot his police dog after it attacked him, leaving him with serious bite wounds, the Columbus Division of Police said in a written statement.
"Officer Brian Carter was training with his K-9 partner Benzi at the Columbus Division of Police K-9 Office" and was "correcting Benzi's behavior through verbal commands when the K-9 attacked him."
Carter received serious bite wounds to his arms, and was forced to draw his gun and shoot the three-and-a-half-year-old Belgian Malinois.
A tourniquet was applied to Carter's arms and he was transported to a nearby hospital where he is now listed in stable condition.
The department said on Facebook, "Benzi was more than Officer Carter's K9 partner. He was a member of the Carter family. They are all in our healing prayers during this difficult time."