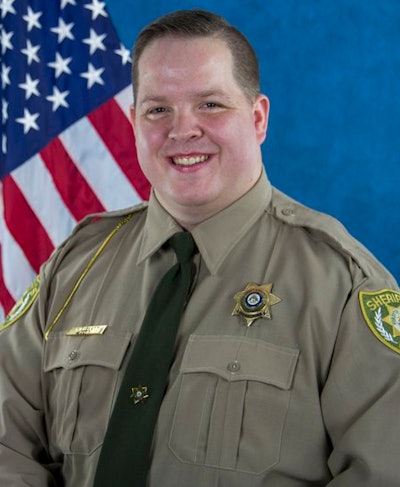 The Forsyth County (GA) Sheriff's Office is reporting that a deputy died Friday morning while training at the Georgia Public Safety Training Center-Pickens Law Enforcement Academy.
Deputy Sheriff II Spencer Englett, 29, suffered a "traumatic medical event" during training and collapsed, the sheriff's office said on Facebook.
"Medical personnel and first responders on scene, as well as his fellow Forsyth County Deputies, immediately administered aid to Deputy Englett. He was rushed to Mountainside Medical Center in Jasper where, despite the efforts by first responders and medical staff, he was not able to be revived," Sheriff Ron H. Freeman said.
Deputy Englett had recently been married, the sheriff's office said. He had served the county since May 1, 2017, after transferring from the Baldwin County Sheriff's Office.
"Deputy Englett served Forsyth County with distinction and honor and remains well respected by his peers," Sheriff Freeman said.