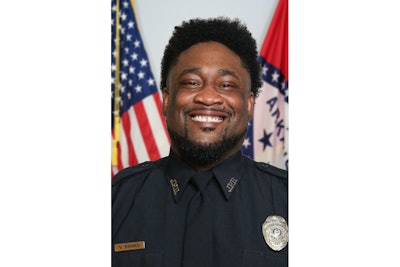 A Jonesboro, AR, patrol officer died over the weekend during a training exercise.
Patrolman Vincent Parks died Sunday, July 17, "during training exercises" at the Central Arkansas Law Enforcement Training Academy at Camp Robinson in North Little Rock.
Arkansas State Police said Parks started showing signs of "medical distress" when he and other JPD officers arrived Sunday afternoon for training, KAIT reports.
"Parks was able to walk to an ambulance that had been summoned but was stricken by cardiac arrest almost immediately upon entering the ambulance," ASP stated