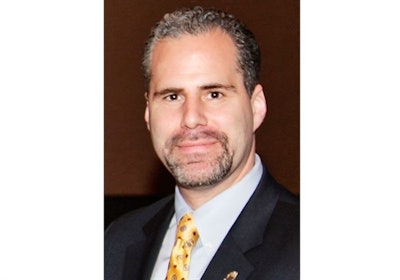 When tragedy strikes, the cyber leeches surface with their sham online fundraisers. Seconds after the reporting of the Oct. 1 mass shooting in Las Vegas, the scammers began working their sham charities. Fortunately, the Nevada Attorney General's Office responded quickly to complaints regarding suspect online fundraisers and solicitations.
Since law enforcement resources are spread thin when responding to tragedies, what can be done to stop bogus charities?
One thing we can do is educate the public regarding fundraising frauds. I saw a billboard in New York City that read: "If A Cop Calls For Money, It's Not A Cop—It's A Scam!" The NYPD has run similar ads in partnership with the Postal Inspection Service, and they are an effective medium for strengthening public awareness of fundraising fraud. We obviously do not want to discourage generous Americans from donating to legitimate charities, but we do want to encourage donors to be more aware of fraud indicators.
Since scammers tend to exploit certain online platforms to set up their frauds, it is important for law enforcement to ensure liaison relationships with companies like GoFundMe. After the Las Vegas shooting, GoFundMe set up a page that listed vetted charities. This helps the public make informed decisions and not give their money to predators. The Nevada Attorney General's office offered tips for detecting scams in a Fox News story: "These include avoiding charities that ask for donations in cash or via wire transfer, refraining from making payments through credit cards over the phone, taking the time to investigate people behind social media campaigns to make sure they're legitimate."
We can also draw upon lessons learned from online fundraiser scams that emerge after hurricanes hit. The International Association of Chiefs of Police (IACP) maintains the Law Enforcement Cyber Center website, which provides valuable information regarding online scams. The site posted an article with the following headline in advance of Hurricane Irma touching down in Florida: "As Irma Approaches Florida, Stay Ahead of Hurricane Scams."
IACP's article points out two startling facts: Less than 14 days after the storm, the Texas attorney general received nearly 3,000 complaints of Harvey-related fraud and more than 500 domain names associated with Harvey were registered before the storm hit. The article adds that the majority of these new domains include words like "help," "relief," "victims," and "recover." In this instance, the message to the public is do not trust an online fundraiser page based on its title alone. Take a deeper look and check with the National Association of State Charity Officials or charity watchdog organizations like the Better Business Bureau.
Online predators prey upon the sense of urgency associated with victims impacted by a tragedy, so law enforcement has a limited amount of time to detect and catch them. Online scammers will seek to get cash or wire transfers quickly from unsuspecting donors so they can take their bounty and disappear. They may also exploit credit card information and make unauthorized purchases. If we are made aware of this in a timely fashion, we may be able to catch them with the prompt assistance of the online host and the victim's credit card company. Online scammers may be physically seated hundreds or thousands of miles away from the impacted area, so the quicker we learn of a possible fraud, the greater the chances we will be able to catch them.
In addition to IACP's Law Enforcement Crime Center, there are other online resources to assist law enforcement in their pursuit of online scammers. The National White Collar Crime Center provides cyber alerts for law enforcement helping to expose online scams. Through its partnership with the Bureau of Justice Assistance and the Police Executive Research Forum, it publishes a document titled, "Protecting law enforcement from cyber threats." I would also encourage all law enforcement departments to join the Federal Trade Commission's Consumer Sentinel Network. Consumer is a shared network that allows law enforcement to both receive and post data regarding a variety of frauds, and it is free.
Using online law enforcement resources, we can energize our efforts to stop fundraising scammers. A more informed public creates a cyber tripwire for the scammers.
Jon Adler is the president of the Federal Law Enforcement Officers Association Foundation.