During the Great Recession, law enforcement agencies across the country slashed their budgets. This led to slower hiring and fewer officers, police academy closures, and cutbacks in salaries and benefits. But the economy is better now, and funding for law enforcement is rapidly being restored.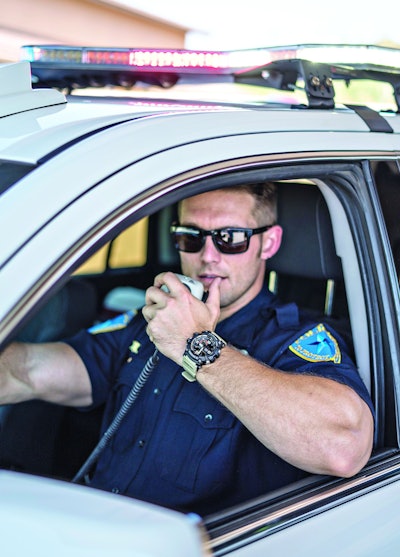 This is good news for those individuals hoping to enter policing for the first time, and for veteran officers seeking to move to a new agency.
"Some agencies have been quicker than others to restore funding. But, as agencies have restored funding, they have been able to start hiring again," states Michael Parker of The Parker Group, a consulting agency devoted to communications recruitment and management. "For quality applicants this is a good thing because they have more, and better, choices for where they want to work. They have excellent opportunities to get hired by a police agency."
However, the retired police commander for the Los Angeles County (CA) Sheriff's Department (LASD), who headed the agency's Personnel and Training Command as his last assignment, says even in this climate officers must have what it takes to land a job. Parker shared his insights on what agencies look for as they recruit and hire peace officers, and what potential policing applicants can do to adequately prepare.
To Degree or Not To Degree
A peace officer's job is to protect lives and property. While this in and of itself may not necessitate a college degree, agencies have found some benefits to having degreed police officers.
William Terrill, a Michigan State University criminologist and co-author of a study on police attitudes, reported in 2015 that college-educated officers are less likely to use force on citizens, and tend to have better communication and problem-solving skills.
Though it's a mixed bag out there as to whether a given agency requires a degree from a technical college or a four-year institution, Parker says having a degree can open more doors for advancement and initial placement within a police department. Even if an applicant never completed a degree, credit hours in police science may present them with a leg up on the competition.
"Candidates need to look at the regional requirements, and actually contact agencies in the areas they would like to work," Parker says. "There is a lot of variation in requirements across the country. In California, very few agencies require a college degree. However, even without that requirement more than 50% of the applicants starting in the sheriff's academy already have at least an associate's degree."
Having a high school degree and a clean criminal record is the bare minimum. More training sets an applicant apart from the pack, Parker adds. "An associate degree, bachelor's degree, or master's degree is desirable because it tells us that you had to apply yourself in a learning environment beyond high school," he says. "You had to be self-motivated and do more than the minimum."
Work Experience
Life experiences also count for a lot, adds Parker, especially work experience.
"If you've never had a job, and the first job you are applying for is to become a peace officer, most agencies will not look favorably upon that," he says. "Work experience is a very big deal because it tells us that you were in an environment where people told you 'no,' told you what to do, and whether you liked it or not, you had to do it to keep your job."
In addition, agencies can use your work experience to check into your work ethic. "They can find out if you can get along with people and problem solve, or if you show up on time, dress properly, and so on," he says.
Parker points out that though experience in security or loss prevention is viewed positively, it is not essential. If an applicant worked as a waiter to put himself through college, that would be a positive too. However, agencies might not look favorably upon work as a stripper or a bouncer in a strip club.
Prior military experience, if you were honorably discharged and had a good military record, is a definite plus, adds Parker.
"But, you don't have to go into the military to get hired. In the '60s, it would be rare for a peace officer to get hired without military experience, but nowadays it's not required," he says.
However, some agencies, such as those in Boston, will give candidates extra points on their examination for prior military experience. In addition, all things being equal between two candidates, the one with prior military experience will get the job over the one without, according to Parker.
Get Physical
Every state has a Peace Officer Standards and Training (POST) office. This organization lists the requirements for officers working in that state. One of the requirements these organizations typically place front and center is the physical mandates for officers. "You will need to have the physical capabilities to pass the state-mandated test," Parker says, noting students get points for the number of pushups, pullups, sit-ups, squat thrusts, wind sprints, and the distance they can run.
He recommends getting fit before entering the police academy. "You'd be surprised how many people think they'll get into shape in the academy," he says. "That's a big mistake. You will need to be in good physical condition when you arrive because if you cannot fulfill the physical mandates of that state while you are there, you are done."
Parker points out most agencies provide pre-academy workout opportunities for potential applicants. "If they are in the application process, applicants are invited to come in and do workouts with the academy staff," he says. "You're not working out with the actual academy recruits, but in a separate group."
Parker states law enforcement executives have told him that with high schools reducing their fitness requirements, unless an applicant has been in team sports or other physical activities, they often do not know how to perform basic physical maneuvers. Because of this, many agencies are posting videos online that show various physical fitness skills, such as how to properly do academy sit-ups and pullups. He encourages applicants to search for these videos as they prepare physically.
Shoot, Don't Shoot
"People often feel like they have to go out and become an expert marksman before they join the police academy," says Parker. "But most agencies prefer that you are not. They would rather teach you the right way to shoot, rather than try to undo bad habits you may have picked up."
But, he cautions, some firearms experience is worthwhile.
"It's a good idea to have fired a gun a few times to make sure it's something you are comfortable doing," he says.
Other Considerations
There are some things that will eliminate your consideration entirely, and Parker says it's important that potential applicants know what they are to save themselves headaches down the road.
Register for selective service. Almost all males living in the United States, between the ages of 18 and 25, are required to register with the Selective Service System. Failure to register will eliminate a candidate from consideration. "For many agencies this is viewed as a lack of loyalty to the United States," he says. "By nature of the police profession, your job is to ensure that the laws are abided by, people are protected, and to uphold the Constitution." In most cases, individuals register for selective service when they apply for a student loan or for college. But, Parker adds this registration must occur before age 25. After that you've missed your opportunity.
Do not use marijuana. In some states, such as Colorado, marijuana use has been legalized. However, if you want to be a police officer, Parker cautions against its use, even in those states. "When asked about drug use, many applicants will reply they used marijuana the week before. They are not going to get hired," he says. "Marijuana use is still against federal law. While several states have legalized it, it's still a crime. So, even if an applicant sees smoking marijuana as the equivalent of drinking a beer, no police agency will see it that way. One-hundred percent of agencies state that recent use will disqualify an applicant." Some agencies have set a two-year minimum, meaning you cannot have smoked marijuana for at least two years.
Have good credit. "Credit is a huge issue, much bigger than it was 30 years ago," he says. Thirty years ago, an 18-year-old could not get a $10,000 loan with a part-time job. That is no longer the case. Banking standards have been changed and lowered, meaning young people can get loans for cars, boats, jet skis, and more. "It's not unusual to see a 25-year-old applicant that is $50,000 in debt and has declared bankruptcy once," he says. "Police agencies are not going to look favorably on this. In this profession, you are going to be put in a position where you're in people's homes, in warehouses, near narcotics and large sums of money. Police agencies do not want to hire someone who is already in financial stress and has shown difficulty in managing their money, because the temptation for wrongdoing would be there. This sets up the individual and the agency for failure."
Potential candidates need good credit and a low debt load. One exception is student loans. If a candidate took loans to get through college, that is viewed differently. "But if you have $50,000 in debt because you are driving a car beyond your means, have a nice motorcycle too, and are living with your parents, no one is going to be impressed with your money managing skills," he says.
Talk to Me
A good police officer needs to know how to communicate well. He or she must be able to talk to people who are under duress, interview them to get the necessary information, and later write a legible report about each call.
Parker states it behooves young people considering policing to work on these skills. Many young people, he says, are so used to social media and texting that they abbreviate everything and do not speak in full sentences. That is not sufficient to write a police report or to interview a suspect or a witness.
"Sacramento County Sheriff's Department has created a training class to teach new deputies and officers how to communicate with people. This is an acknowledgement that society has changed. People are so used to using technology, not writing or speaking in full sentences, that it needs to be taught," he says. "This is something an applicant would be well served to work on. Holding a job helps develop these skills, as does volunteer work, and even taking a Toastmasters class," he says.
Do Your Homework
Just as people differ from one to another, so do agencies. Parker encourages applicants to consider where they want to work and then research the agencies within those areas. How much do they pay officers? What benefits do they offer? What are their schedules like? What is the philosophy of the agency? How does its leadership operate?
"Today it is much easier to get information and get a feel for how an agency operates," he says. "There is a lot of information on social media to help candidates make a decision about a specific agency."
Referrals from others in the agency is also a good way to gather this information. Ask officers you trust how they view their agency. "They can tell you a lot about what the agency is like, what the job is like, the requirements of the academy, and more," he says.
Is Policing For You?
Finally, Parker says candidates need to do some self-reflection before they apply anywhere. He says they need to ask themselves honestly if policing is for them.
"They need to reflect on why they want to do this. Is it because they want to help people and make a difference or are there other reasons? Are they committed to this cause?" he asks. "If making a difference and helping people in policing was easy, everybody would be doing it. Policing isn't easy. People are under distress. Policing provides a great opportunity to help people in a great degree of need. But it's also very difficult because you are in danger, both physically and emotionally. You really need to look inward to see if this is for you."
Ronnie Garrett is a freelance writer who has been writing about policing for more than two decades. She lives in Fort Atkinson, Wisconsin.