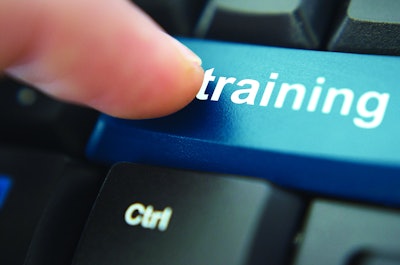 In states across the country, legislation is being put forth to change the current use-of-force standard (Graham v. Connor) with more restrictive laws.
There is no question use-of-force standards are currently one of the most politically charged policies in the nation. Several use-of-force cases have been tried in our communities and in today's public court of opinion. However, no matter where you stand on this issue, it is critical for our officers to be both educated on these latest trends in legislation and properly trained on the use of force so they can make the best decisions possible in high-pressure situations.
Strained Budgets
According to a 2018 report by the Bureau of Labor Statistics, "Police officers have a higher risk of incurring a work-related injury or illness than most other occupations. On average 115 police and sheriff's patrol officers suffered fatal work injuries each year from 2003 to 2014. Another 30,990 nonfatal injuries involving days away from work were reported for police and sheriff's patrol officers on average each year from 2009 to 2014."
While this level of risk isn't groundbreaking to any of us in the field of law enforcement, it calls to mind the fact that on a daily basis we are heading into dangerous situations, often without all the facts and with only seconds to act.
Training is a critical factor in helping agencies and officers understand and keep up with these many changes. But funding for training is often the first line item to be cut in a budget. Without funding, many agencies have struggled to properly provide their officers with the tools necessary to best equip them for their work. Officers are often put into the field before they have undergone a formal training course, often relying on common sense and instinct to best do their jobs.
Technology Can Help
Fortunately, computer and internet technology make training easier to offer to officers, even when their agencies are operating under tight budget constraints. While this is certainly not a one size fits all solution, technology can aid in the sharing of crucial content, which can help officers with everyday decision-making, particularly in high-risk situations.
Agencies across the country are becoming more advanced in leveraging technology to operate more efficiently. The power of the cloud has been demonstrated time and again in helping agencies like the Baltimore Police Department better manage, distribute, and track accountability for policy changes. Cloud-based software solutions like PowerDMS, for example, are making it more efficient and effective to share crucial content, so agencies across the country can learn from each other, whether it is a best practice or a lesson learned.
Technology is also helping to make training more accessible to officers while on the job. Video is perhaps one of the strongest tools available today to help keep officers informed and learning on a daily basis.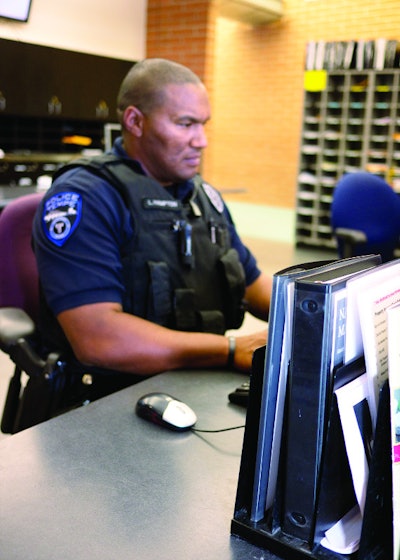 Video can be quickly understood and applied to real-life scenarios. According to Psychology Today, it has been proven that the brain can process video 60,000 times faster than it can process text. Additionally, for agencies with budgets that are already stretched, this form of media is a great way to maximize training practices on limited funding. Training videos can be viewed together in the company of a department supervisor or during a shift directly on the officer's mobile phone, when there is downtime.
At the University of Central Florida, where I served as chief of police before retirement, on-demand videos are a recent addition to the agency's training regimen. Brief videos, no more than 12 to 15 minutes long, are uploaded regularly to the police department's online PowerDMS (www.powerdms.com) policy and training management system, updating officers and other personnel on new changes in training or policy. The videos are then viewed at the officers' discretion and signed off on within the system to confirm the training is complete.
Additionally, many agencies today are exploring the integration of video into hands-on learning to maximize its effectiveness. By leveraging captured video from a real-world use-of-force scenario, for example, agencies are able to incorporate a recent incident into tactical response training. The video prepares officers with the proper mindset and makes it clear that the incident will be stressful, chaotic, and dangerous, and that no perfect plan exists. The hands-on training then creates the muscle memory needed for a tactical response in a high-pressure situation. Similarly, new simulation technologies are being introduced to put officers in life-like scenarios so they can practice both decision-making skills and tactical response time.
Online training software is another technology tool being leveraged to help better equip officers for real-life scenarios. Agencies are able to create customized courses that officers can complete on their own time.
When officers are completing training on their own time, there are fewer distractions. Similarly, they don't need to be pulled away from their work or set aside specific days for agency-wide classroom-style training. Much like video, online training also frees up administrative man hours. Administrators no longer have to coordinate employee schedules, find instructors for every training session, and track down classroom space.
Officer Liability
As the trend of criminalization for officers in use-of-force scenarios moves forward and standards become stricter, it is imperative that officers be aware of how these changes will affect them and the communities where they work. The more prepared we are as a profession, the better our ability to protect our officers and properly handle these high-pressure scenarios as they happen.
Agencies across the nation should have a strong understanding of the technology available to them today to help supplement their current communication practices and better inform officers, so they can perform to the very best of their ability - in any situation.
Richard Beary is the chief of police emeritus at the University of Central Florida and past president of the International Association of Chiefs of Police. He currently serves as strategic advisor for Orlando-based software company, PowerDMS. Beary has twice been awarded the Medal of Valor for Performance Undertaken at Great Personal Hazard, as well as other law enforcement awards. In 2017, Governor Rick Scott and the Florida Cabinet unanimously approved Chief Beary's nomination for induction into the Florida Law Enforcement Officers Hall of Fame.