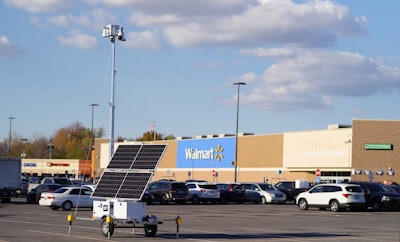 LiveView Technologies (LVT), a leader in intelligent safety and security ecosystems, today announced the results of a one-year initiative with the police departments, municipalities, and retailers in Opelika, AL, and Paducah, KY. Named the Alliance of Companies and Communities to Enhance Safety and Security (ACCESS) Taskforce, the initiative saw a substantial decrease in shoplifting, weapons violations, property crime, and trespassing.
"When we look at the success of our units, we're really hoping to deter crime before it even happens," said Matt Kelley, head of Retail Go to Market at LVT. "We assist the police daily in the apprehension and prosecution of criminals, but we want to truly stop the crime from happening. An LVT Unit can be the difference in getting people home safely. That's true success."
Overview and analysis of the study was performed by an independent organization, the Loss Prevention Research Council (LPRC). In total, 49 LVT units were deployed across the two cities, 32 in Paducah and 17 in Opelika. In collaboration with the local police departments and major retail companies, units were placed in major shopping centers and higher crime locations. A list of retail partners can be found at LVT.com/access. The results are as follows:
Results from Opelika
LVT contributed to a:
* 40% decrease in shoplifting
* 31% decrease in disorderly conduct
* 20% decrease in property crime
* 10% reduction in overall crime in the city
Results from Paducah
LVT contributed to a:
* 73% reduction in weapons violations
* 54% decrease in burglary/breaking and entering
* 45% decrease in trespassing
* 21% decrease in property crime
* 13% reduction in overall crime in the city
"We needed a security system which could be deployed quickly, and placed in exact locations without the concern of power or internet," said Corey Lowe, research scientist at the Loss Prevention Research Council. "The LVT Units fulfilled this need."
For a full copy of the study, visit LVT.com/ACCESS
About LVT
LiveView Technologies (LVT) is an enterprise SaaS and Platform-as-a-Service (PaaS) solution for remote live video, safety surveillance, IoT, and analytics gathering, processing, and delivery. LVT is trusted by some of the largest and most well-known organizations in the world, including companies in retail, emergency services, critical infrastructure, and more to keep their properties safe.