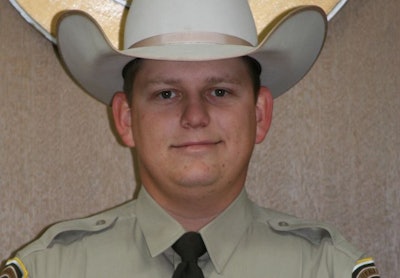 The man who allegedly shot a Reagan County (Texas) Sheriff's deputy and barricaded himself in his home was taken into custody Thursday, after SWAT officers entered the rear of the residence.
Deputy Josh Mitchell was fatally shot Wednesday night, after he arrived at the house near 11th and Main streets in Big Lake to talk to Marcus Madison. The 43-year-old Madison has a long criminal history, reports the San Angelo Standard Times.
Texas Rangers and officials from the Reagan County Sheriff's Office, Big Lake Police Department, Texas Highway Patrol, and Midland Police Department were among agencies involved in the response.
The line-of-duty death is the first for the agency, according to ODMP.