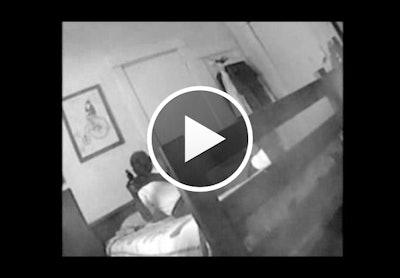 VIDEO: Ark. Man, 107, Shot at Officers Before Being Killed
The Pine Bluff, Ark., officer who fired the shots that killed 107-year-old Monroe Isadore on Sept. 7 told the special prosecutors assigned to the case he did not know how many rounds he fired, but said he had no other choice, the Pine Bluff Commercial reports.
"We was taking fire," Officer Brad Vilches said when he was interviewed by Special Prosecutor Jason Barrett, Special Deputy Prosecutor Jack McQuary and State Police Special Agent Lt. Scott Woodward on Sept. 26. "My teammates could not return fire and he was shooting at us and I feared for their lives. I mean, I stepped up and thought I could take care of the threat because I was in the door. I was the farthest one away and, uh, I had a gap. So I stepped out there and took away the threat."
The Associated Press reported Friday that no criminal charges will be filed against the officers.