The Altama OTB Maritime Assault Boot was designed specifically to replace the old school canvas style shoes commonly used by Navy SEALs during OTB operations. At first glance, the OTB Maritime Assault Boot looks like a typical sneaker. However, closer review will show distinctive features worthy of elite operators.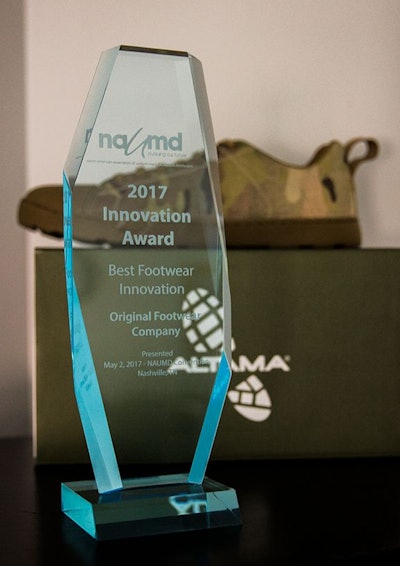 Strategically placed drainage ports at the forefoot flex points of the boot helps water drain immediately after exiting the water. Water friendly materials feature low absorption and faster dry times. SEAL rubber sticky outsoles allow for extra grip on slick surfaces and a full length, one-piece ABS shank provides stability and support, making it easier to climb caving ladders. The slim design is specifically for the boots to fit into dive fins used by militaries worldwide. Inevitably, the OTB Maritime Assault has already adopted the nickname "Combat Chucks."
"We are honored that our boot won the Best Footwear Innovation Award at NAUMD. We want the OTB Maritime Assault Boot to be known as the most badass sneaker in the world," said Kevin Cole, CEO of The Original Footwear Co. The OTB Maritime Assault will be released in low cut and mid height versions. The boots will initially be available in Black, Coyote, and Original Multicam. Cole said, "We'll be releasing more colors at a later date."
Customers can expect to see the OTB Maritime Assault boots on shelves and online beginning in August 2017.
To learn more, visit www.originalfootwear.com.