Haix is looking for SWAT officers to wear test its line of tactical boots.
Applicants must be active SWAT team officers from a police department with 100 or more sworn officers.
Three departments will be selected for the test. Selected departments must be willing to provide 5 to 10 SWAT officers each to participate in the wear test.
Selected participants will receive their choice of Haix tactical boots, including the GSG9-S, Black Eagle Tactical 2.0 GTX High, or Black Eagle Athletic 2.0 T High Side Zip.
The GSG9-S is a non-slip tactical boot developed for its stealth qualities and fast roping features. It is waterproof and chemical resistant.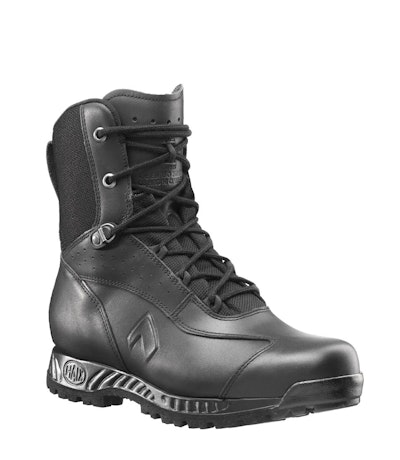 The Black Eagle Tactical 2.0 GTX High is lightweight, slip resistant, breathable, and waterproof.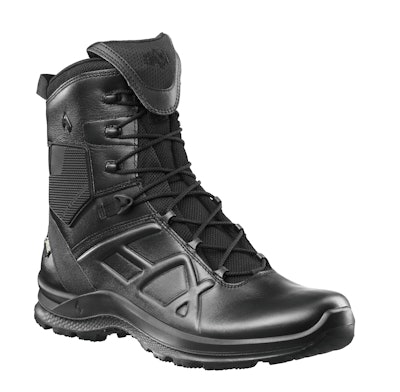 The Black Eagle Tactical 2.0 T High Side Zip offers the fit of a lace-up boot with the convenience of a side zipper. Its lightweight microfiber design is highly breathable yet durable.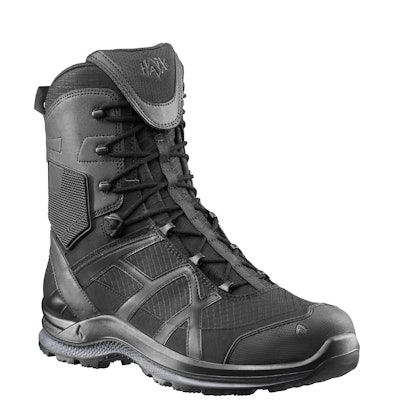 Participants will wear the boots for one to two months and are expected to put them through their paces. They get to keep the boots.
At the end of the test, participants will send completed feedback forms by Nov. 10. The feedback forms will be used for an article that will be published in POLICE Magazine and on PoliceMag.com. Agency names will be used in the article but individual officers will not be identified.
Wear test SWAT teams will be selected on or after Sept. 1 and will be notified via e-mail.
To learn more and apply, go to https://econnect.policemag.com/3p/2017/haix/FLP072017/.