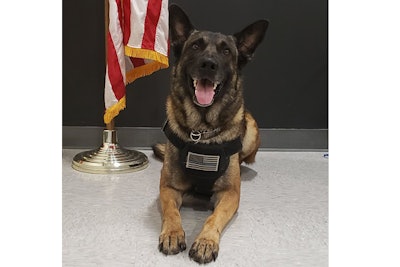 A K-9 with the Shelby County (OH) Sheriff's Office was able to locate a missing 3-year-old boy in just 10 minutes of searching on Tuesday.
According to Fox News, Deputy Frank Bleigh and K-9 Bandit responded to a call of a missing child and set about their search near the child's home.
Ten minutes later, K-9 Bandit had the boy's scent and quickly located him a quarter mile away from his home.
The agency said on Facebook, "This is exactly why we have dog units, watching this track you could tell very well that Bandit had the scent of the child and was well on his way to finding him."