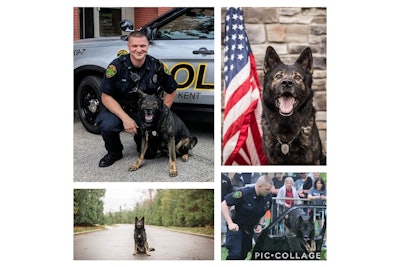 The Kent (OH) Police Department announced on social media on Tuesday that a beloved K-9 named Iron has retired from duty after five years of service.
The agency posted images on Facebook with a caption that read, in part, "K-9 Iron had several successful tracks and narcotics finds over the course of his career. During his time on day shift, K-9 Iron would often visit the elementary schools and was well known and loved by the students."
K-9 Iron was imported from the Czech Republic in 2014 by Al Gill of Von der Haus Gill German Shepherds and graduated from the K9 Academy in April of that year. He worked nights for most of his time on the department, beginning duty on days in January of 2019.
The social media post concluded, "Since his retirement K-9 Iron has been enjoying time with his family. Thank you Iron for your service and dedication to the community and the citizens of Kent. We miss you greatly and hope that a lot of treats & back scratches are part of your everyday life now!"