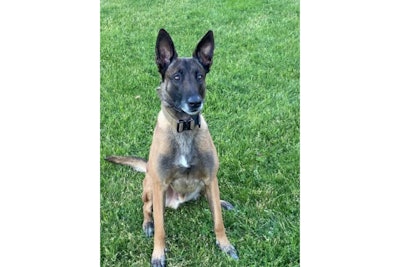 A Phoenix K-9 was shot early Thursday morning when he was sent into the apartment of a homicide suspect ahead of police officers. The suspect was shot and killed by officers.
Sgt. Ann Justus credited K-9 Dennis with saving officer lives. He is expected to make a full recovery.
The incident started when officers responded to a report of shots fired shortly after 3:30 a.m. When officers arrived on the scene they reportedly found a man who was dead. During a search for the suspect, they were directed to his apartment, AZFamily reports.
After Dennis was shot, officers retreated from the apartment and the suspect, a man in his 40s, came out armed and five officers fired their weapons, police said.