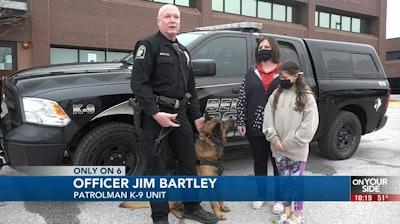 The K-9 unit at the Bellevue (NE) Police Department is made up of four dogs, only two have vests.
"It's not something we can budget for because the dog's life, working life is anywhere from 5-7 years. So typically it's not something we're able to buy," Officer Jim Bartley explained to 6News.
That's why 11-year-old Izzy Greenfelder stepped in.
In the past year, Izzy has raised over $2,000 to buy Bellevue Police K-9 Max a custom vest to keep him safe alongside his partner.
Izzy's mother Brandi Greenfelder operates a company called Dogalicious Dog Treats.