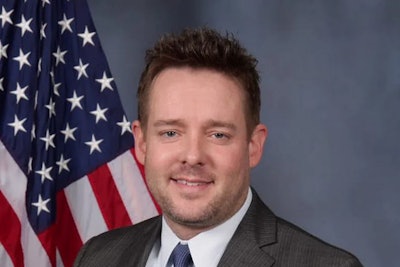 Retired Louisville Metro Police Detective Jonathan Mattingly, who was shot by Breonna Taylor's boyfriend, Kenneth Walker, while leading a raid into Taylor's home on March 13, 2020, has filed a defamation lawsuit against Walker's attorney.
The lawsuit claims Louisville attorney Steve Romines told a media outlet last October that Mattingly "executed" Taylor during the raid, WDRB reports.
The suit claims Romines accused Mattingly of "breaking" into Taylor's apartment, trying to "frame" Walker for a crime and covering up "murder."
"All of these accusations are demonstrably false," according to the lawsuit.
In an interview, Romines said Mattingly's attorney "requested I retract (the statements) a year ago and I refused. I'm not retracting it now. I stand by the truth."
A letter from Mattingly's attorney requesting Romines retract his statements and Romines' response are included as exhibits in the lawsuit.
In the lawsuit, Mattingly, who is represented by attorney Todd McMurty, claims the facts of the case were made available on Sept. 23, 2020, when Kentucky Attorney General Daniel Cameron announced that only one officer, Brett Hankison, would be indicted in the raid.
The lawsuit is seeking unspecified compensatory damages and a jury trial.