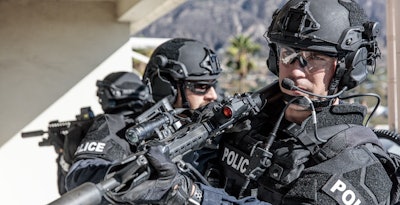 Invisio, a leader in tactical communications and hearing protection for law enforcement and military units worldwide, has announced a new partnership with Dynamic International for strategic grant writing assistance.

The partnership gives Invisio's customers support and access to identify, engage, and successfully obtain grant funding from a variety of private and public sources. The service is free of charge and is a custom-tailored process for each customer.
Invision said "Together, Invisio and Dynamic International are committed to providing first responders with the essential resources and equipment that enables and protects them as they complete their mission of keeping our country and communities safe."
Bryan Munana, Invisio' s law enforcement segment manager, said, "Modern law enforcement is facing increasing difficulties and decreasing budgets. Having access to public and private grants is a unique resource, which allows our customers to secure funding for their essential personal protective equipment, at no additional cost."
About Dynamic International:
In 2007, Michael Asimor launched Dynamic International to help the public safety market understand and obtain the billions of dollars of grant funding available. Through his business development strategies, Asimor has helped train and empower thousands of public safety agencies and businesses in the skills necessary to obtain needed grants, resulting in tens of millions of dollars in award funding.