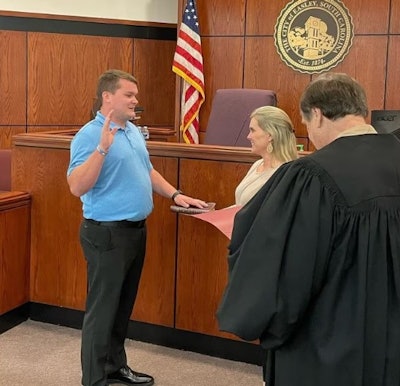 An Easley, SC, police officer was struck and killed by a train Wednesday morning while trying to get a suicidal subject off of the tracks.
Easley officials said Officer Matthew Hare, 22, was killed around 5 a.m. while responding to the call, Fox Carolina reports.
The Pickens County Coroner's Office said Hare was hit by an oncoming Amtrak passenger train and died at the scene.
Police reportedly asked Northern Southern to stop all trains in the area during the response.
The South Carolina Law Enforcement Division is investigating the incident.