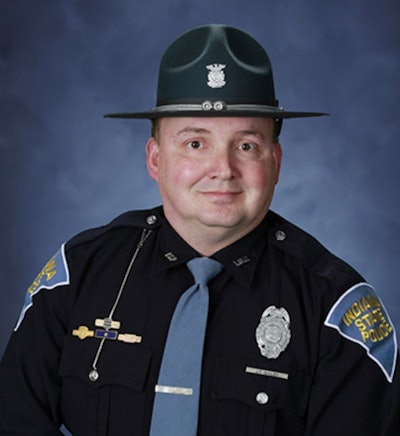 An Indiana State Police trooper died Friday after he was struck by a vehicle during a pursuit on I-69 Friday.
State Police say 50-year-old Master Trooper James R. Bailey of Auburn was helping other troopers with weather-related crashes on I-69 around 4:30 p.m. when he learned a Fort Wayne Police officer was chasing a vehicle heading in their direction.
Police say Bailey was struck by the vehicle when he deployed spikes.
Trooper Bailey is survived by his wife, son, and daughter, WFFT reports.
The suspect is being held on a charge of resisting law enforcement causing death to a law enforcement officer, a Level 2 felony.