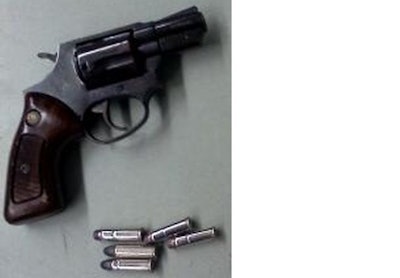 A quick-handed NYPD sergeant likely saved his own life when he stopped a man's revolver from firing by sticking his right ring finger between the hammer and cylinder.
The incident began when Sgt. Michael Miller, a 13-year veteran, and Officer William Reddin pulled over a speeding vehicle in Brooklyn at about 4 a.m. today.
The officers pulled over the Lincoln Town Car near Quincy Street and Malcolm X Boulevard, and saw one of the passengers adjust something in his waistband as they approached the vehicle. During a pat-down search of one of the men, Sgt. Miller found a gun and asked the subject to put his hands behind his back.
Suspect Eugene Graves, 30, then attacked the officer, pushing a .38 revolver into his stomach. Sgt. Miller stopped the gun from firing with his finger, which was broken in the encounter. Graves was arrested, and his companion fled.
Source: New York Daily News