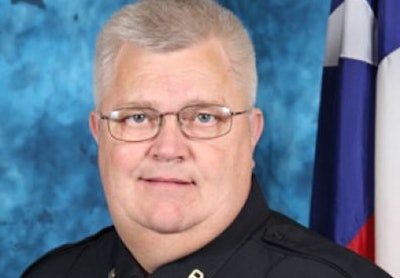 A Bellaire (Texas) Police officer was fatally shot Monday while attempting to remove a subject from a vehicle at an auto body shop. The gunman also killed the shop's owner.
Corporal Jimmie Norman, 53, was a 24-year law enforcement veteran, reports KHOU.
The incident began when Corporal Norman attempted to pull over a Honda driven by Harlem Harold Lewis, 21, at about 9 a.m. Lewis refused to pull over, and then led the officer on a pursuit, where he struck a white truck.
Lewis led the officer to a parking lot of a Maaco auty body shop. When the officer attempted to remove him from the vehicle, Lewis fatally shot the officer, then fatally shot Terry Taylor, the owner of the shop.
Other responding officers then shot and wounded Lewis, who is in the hospital in critical condition.