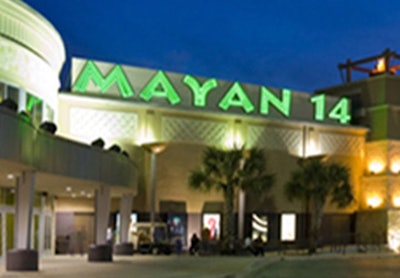 An off-duty Bexar County (Texas) Sheriff's deputy shot and wounded a gunman at a movie theater late Sunday and took him into custody with the help of another off-duty officer, reports the San Antonio Express-News.
The suspect, identified as 19-year-old Jesus Manuel Garcia, initially opened fire at China Garden restarant, where he was an employee. Garcia's girlfriend had broken up with him.
Garcia then chased a co-worker toward the nearby Santikos Mayan Palace 14 theater, where he shot a patron. An off-duty sheriff's sergeant working a security detail at the theater chased Garcia into a bathroom, where she shot him several times. The sergeant took him into custody with the help of an off-duty San Antonio Independent School District police officer, reports the Express-News.