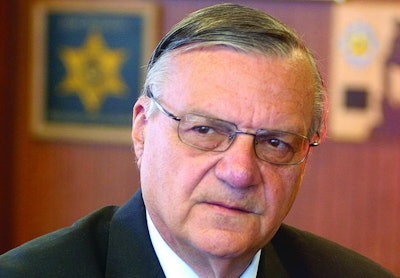 A package addressed to Maricopa County Sheriff Joe Arpaio containing explosive materials was found at a Flagstaff post office on Thursday, according to local and federal authorities.
Investigators believe the package was picked up on Thursday at a rural post office box and arrived at a post office in Flagstaff by late Thursday afternoon, said sheriff's Chief Deputy Jerry Sheridan.
A postal worker believed the package, addressed to the sheriff's headquarters in downtown Phoenix, looked suspicious, and a test for explosive residue confirmed the package contained black powder, said Tom Mangan, a spokesman for the Bureau of Alcohol, Tobacco, Firearms and Explosives.
Flagstaff police responded with federal agents, and an X-ray of the package led explosive teams to detonate the package with a water cannon, Mangan said.
Read the full Arizona Republic story.