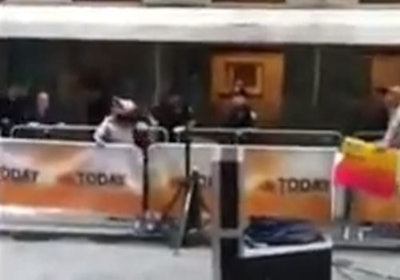 New York Police Department officers tackled a suicidal man on Thursday, after he ranted about the IRS and began slashing his wrists with a knife in a throng of tourists at Rockerfeller Center.
Pak Chong Mar, a Queens resident, approached fans of "Today" just before filming of the morning show and used broken English to tell anyone who would listen that the Internal Revenue Service was corrupt and that the agency "ruined his life," reports the New York Daily News.
Mar shouted about peppermint tea and tried to get bystanders to read a pile of papers. He tossed the stack into the air, and whipped out a pocket knife with a three or four-inch blade. He yelled "I'm going to cut myself!" twice before hacking at his own wrist.
After someone wrestled the blade away from him, he took out another knife and began hacking at his other wrist. That's when NYPD officers tackled Mar, ending the incident. Watch the takedown here.