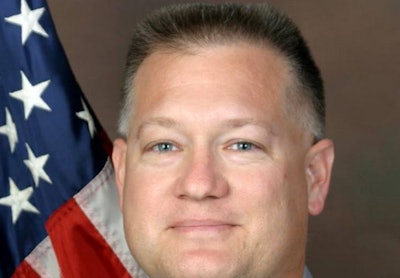 A veteran Alabama police investigator died after a two-car accident while on the way home after work, reports AL.com.
Orange Beach Police Officer Mike Stockwell, 45, was driving his unmarked department vehicle, a white Chevy Tahoe SUV, in Foley when he got into a collision with a sedan at County Road 12 and the Foley Beach Expressway.
Stockwell was a 20-year veteran and leaves behind two daughters.