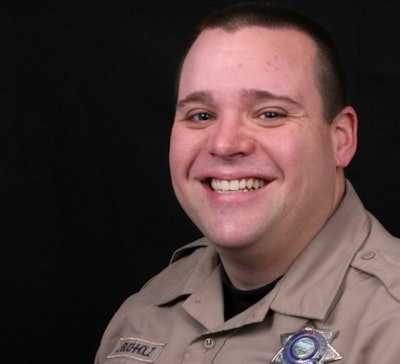 A Marion County, Ore., Sheriff's deputy is in fair condition after being wounded in a gunfight with a man in a rural area Friday. The suspect was also wounded.
The case began around 9 a.m. Friday when deputies were pursuing a man in a stolen car, Marion County Sgt. Chris Baldridge told KOIN TV Saturday morning. But the deputies lost sight of the vehicle after a while.
Later, they found the car. But after an "intensive search" was about to wrap up, Baldridge said, the suspect spotted a deputy and opened fire.
Dep. Jim Buchholz was hit by a shot and retreated to cover. Baldridge said he began treating his own wound and immediately called for help.