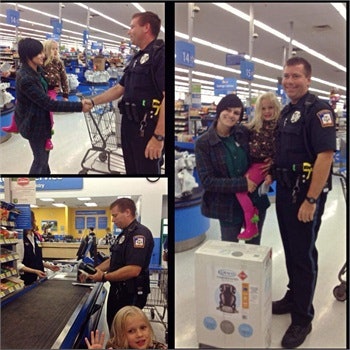 Emmett Township, Mich., Public Safety Officer Ben Hall was on his patrol Saturday when he pulled a vehicle over for a traffic violation.
When he made contact with the driver, he noticed a small child in the car who was wearing a seat belt but not in a child's car seat. The young mother told Officer Hall that she understood the importance of having the child in a car seat, but could not afford one because of her limited income at the time, KCTV 5 reports.
Rather than giving the woman a traffic ticket, Officer Hall had her pull into a Walmart parking lot, where he went inside and purchased a car seat for her.