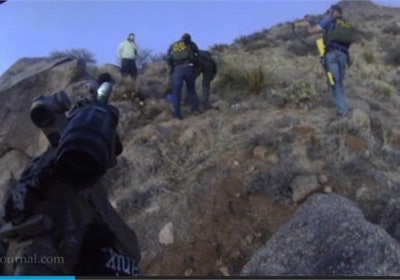 A New Mexico prosecutor on Monday filed murder charges against two Albuquerque police officers who fatally shot a homeless man in March, setting of sometimes violent protests across the city.
District Attorney Kari Brandenburg said a former detective and a SWAT officer are each charged with one murder count in the death of James Boyd. An open murder charge allows the prosecutor to decide later whether a first-degree or second-degree charge will be brought.
The two officers are accused of fatally shooting Boyd, 38, after a four-hour standoff. Video from an officer's helmet camera showed Boyd, armed with two knives, appearing to surrender before he was shot.
Authorities have said Boyd suffered from schizophrenia and possibly other mental disorders, USA Today reports.
Brandenburg said a preliminary hearing for the officers had not been set. Lawyers for both officers said their clients will be vindicated.