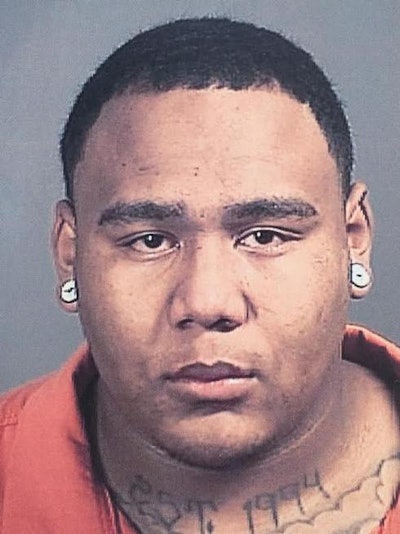 Police on Wednesday identified the 20-year-old suspect arrested in Friday night's shooting of an officer during a traffic stop and said more arrests in the case could be made.
Jahvell Daquan Forrest, 20, was arrested Tuesday based on information police gathered after they went door to door Sunday in the Aurora neighborhood where the shooting happened. Witnesses initially were reluctant to come forward in the case before the community broke its silence Sunday evening, the Denver Post reports.
Police said Forrest has a long criminal history of misdemeanor offenses.
"Our suspect has no regard for anyone but himself," interim Police Chief Terry Jones said at a news conference. "The investigation is ongoing, and we may have more than one individual."