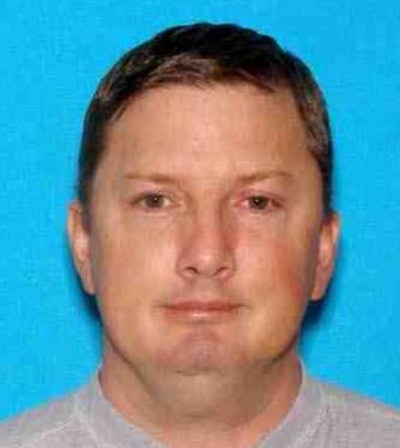 Police on Wednesday identified the man who was shot dead Saturday July 18 by a Charleston, West Virginia, woman after he attacked her, and released photos of guns, knives and other weapons and items from his vehicle.
Police believe Neal Falls, 45, of Springfield, Oregon, could be connected to other crimes around the country. They said Monday the items in Falls' car, among other things, might connect him to several deaths in Southern Ohio. Several axes, a shovel, a pistol, knives, a machete, bleach, a pair of boots, handcuffs, and a bulletproof vest were among items in the car, according to police
.
"We are releasing Mr. Falls' name and photograph, as well as details about the incident. Our hope in doing so is that if there are any other victims of Mr. Falls between here and Oregon that the information may be valuable to law enforcement," Lt. Steve Cooper, the Charleston Police Department's chief of detectives, told the Gazette Mail.
Falls was killed Saturday by a woman he met on Backpage.com, a site often used to find escorts, after he attacked her at a house on Charleston's West Side, according to police. The woman reportedly used Falls' gun to kill him after he beat and choked her.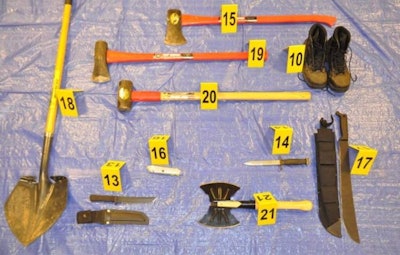 In an interview exclusive to Huffington Post crime reporter David Lohr, a Charleston police lieutenant says Falls could be connected to unsolved murders in the Las Vegas area, including those of three women who were found dismembered, KGW TV reports.

"We received information that caused a conversation to take place between us and law enforcement in Henderson, Nevada," Lt. Steve Cooper told Lore.

Cooper did not elaborate as the investigation is ongoing.

But Lore learned that Falls lived in the Henderson area at about the time an escort there was murdered. And police have long believed that her death was connected to the deaths of two other escorts in Las Vegas and the disappearance of another.