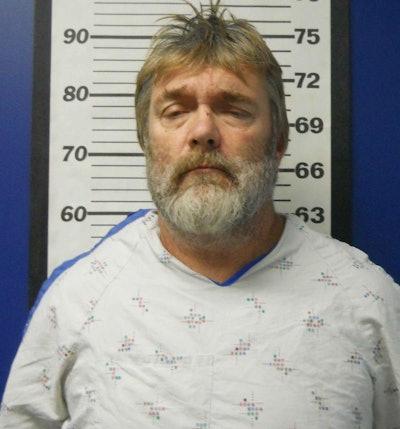 The Storey County (NV) Sheriff's Office has arrested a man who shot and injured a deputy during a domestic violence call in the Virginia City Highlands Saturday, Jan. 2, 2016.
Storey County Sheriff Gerald Antinoro says it happened at 4:30 p.m. when deputies responded to a report of domestic violence in the Highlands area.
Antinoro says when deputies arrived, 51-year-old Charles Stutts fired multiple rounds from a rifle, hitting a deputy and another person.
Antinoro says the deputy was able to return fire and Stutts surrendered. The deputy then took Stutts into custody without further incident.
The deputy, Stutts and the other person were taken to a hospital with non-life-threatening injuries. Stutts was then booked into the Storey County Jail on charges of attempted murder of a peace officer, attempted murder and aggravated domestic battery. Bail had not yet been set as of Sunday, KOLO TV reports,