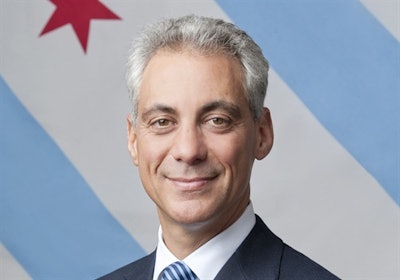 Chicago Mayor Rahm Emanuel on Thursday reversed his opposition to a possible U.S. Justice Department review of the Chicago Police Department's practices, the type of investigation that has led to federal court oversight and sweeping reforms in other troubled, big-city police departments throughout the country, reports the Chicago Tribune.
The about-face, coming a day after he called such an idea "misguided," allowed Emanuel to try to save face politically, as his new position put him in line with Illinois Attorney General Lisa Madigan and Democratic presidential front-runner Hillary Clinton, both of whom already had called for the Justice Department to act. Illinois' senior U.S. Sen. Dick Durbin and Cook County State's Attorney Anita Alvarez quickly followed suit Thursday, and the White House and Justice Department declined to comment on the prospects of a probe.
On one hand, ending up with federal investigators and a judge driving change in the department would partially insulate Emanuel from rankling the city's 10,000 police officers, some of whom might be resistant to changes and all of whom live in the city, belong to an influential union and vote. On the other hand, sitting at the helm of a City Hall where a federal eye is needed to ensure proper conduct from cops could leave Emanuel looking like an ineffectual leader unable to deliver changes in a police department with a long history of excessive force and corruption.
Still, even if the Justice Department launches a probe, it could take months to reach conclusions and years if it finds changes are warranted. And there's the added wrinkle of the ongoing criminal investigation that the Chicago U.S. attorney and FBI office are conducting.