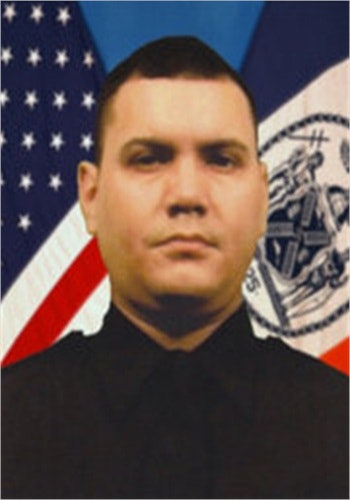 An 18-year-old Coney Island man was found guilty of murder in a fire that killed an NYPD officer in 2014.
Marcell Dockery was found guilty on all three counts he was facing — second-degree murder, first-degree assault and fourth-degree arson.
Dockery will be sentenced on June 14. He faces up to 25 years to life in prison, PIX 11 reports.
Dockery is accused of lighting a mattress ablaze on the 13th floor of the high-rise building.
Responding Officer Dennis Guerra, 38, and a partner were overcome by smoke and carbon dioxide in the building's elevator on April 6. They were both pulled unconscious from the building.
An eight-year veteran of the force, Guerra died three days later. He is survived by a wife and four children. Also hurt in the fire, Officer Rosa Rodriguez is still recovering.