VIDEO: TN Officer Fatally Shot Responding to Domestic
A Maryville, TN, police officer was shot and killed Thursday afternoon after responding to a domestic disturbance call along Alcoa Trail in Blount County.
Brian Keith Stalans, 44, was taken into custody and was held pending charges investigators said would likely be filed against him Friday. Officer Kenny Moats was rushed to UT Medical Center where he later died.
Moats, 32, had been with the department since 2007 and was recently assigned to the 5th Judicial Drug Task Force in the narcotics division. He had three young children.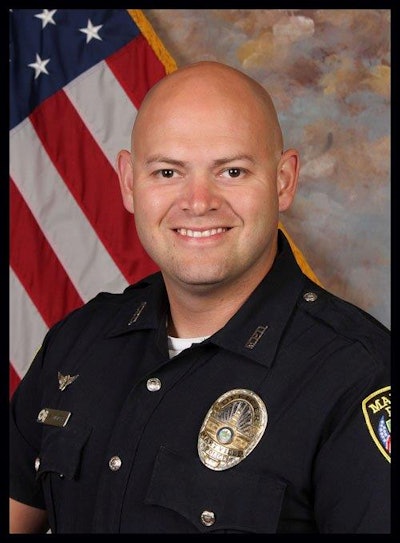 Investigators told Local 8 News that the officer was in the area with his partner and responded to a domestic violence call.
Chief Crisp said, "One was a Maryville police officer and one was a Blount County Sheriff's Deputy. We're members of the 5th Judicial Drug Task Force which is a combination of Maryville police, Alcoa police and Blount County Sheriff's Office."
The Blount County Sheriff's Office issued a statement saying, "The investigators were close to the call and responded. They parked their vehicle at a residence approximately 70 yards behind the house from which the call originated. Once on the scene, investigators were able to take the victim, who is Stalans' father, into a safe area. They then positioned themselves behind their vehicle waiting on help to arrive while watching the house. As they were taking cover, Stalans opened fire on them from his father's garage, striking the Maryville police officer in the neck." The officer's partner returned fire but did not hit the suspect.